Broadcasting
The internet has provided an unparalleled opportunity to proclaim God's message to the world. You can view my exciting YOUTUBE CHANNEL with multiple kingdom teachings, read my BLOG with weekly new kingdom posts, download our "WATV Jerry Brandt" App on your android or i-phone (just go to Google Play Store or Apple Store and download "WATV".) you can also listen to our 24/7 online radio broadcast with multiple broadcasters. If you have Roku, Amazon "fire stick" or Google "Chromecast" you can watch our WATV (World Action Television Network) on full high definition broadcast television. Just add our "WATV" channel to your channel list with our full HD programs and for weekly broadcast updates. You can also become a TV broadcaster by opening up your own full TV channel with WATV network.
IF YOU ARE INTERESTED IN BROADCASTING WITH WATV PLEASE LET ME KNOW
* Yes Jerry, I am interested in going on your world-wide radio network with WATV
* Yes Jerry, I am interested in broadcasting on your High Definition WATV TELEVISION NETWORK on Roku, Amazon & Google.
(when you launch your channel with WATV you are on all three networks.)
If interested please email me at: jbrandt4him@yahoo.com
(Include your name, phone number and email address)
LISTEN NOW TO OUR LIVE RADIO BROADCAST ON WATV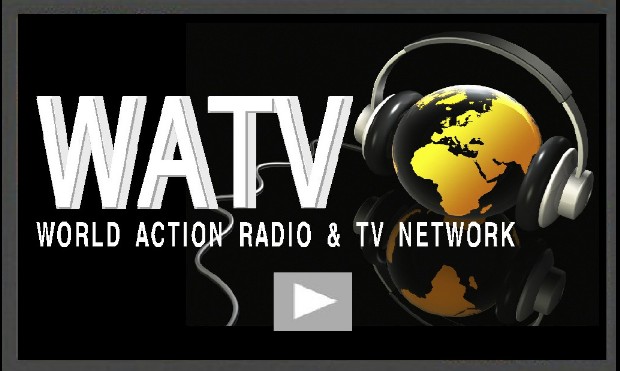 ---
---