Host a Campus

KINGDOM LIFE UNIVERSITY offers churches, businesses & home groups the opportunity to host an accredited associate two-year degree online University for your people, offering quality bible & kingdom business courses. The program is simple and effective and requires little of your time. Your online campus is easy to launch and operate using our turnkey university video courses, materials, forms, tests and support. We totally administrate the program. Everything is online. You simply announce your KLU and sign up your students through the Paypal portal we set up for you. We help you present your KLU opportunity by providing all the promotional materials and videos for you. All courses are HD quality video courses. The KLU curriculum exalts the Word and will bring true discipleship developing leaders for your church. We are here to support you, the leader, and bring your people kingdom truth for life and ministry.
I AM INTERESTED IN HOSTING A DEGREE CAMPUS ONLINE

ACCREDITATION

Students study the Word systematiclly and earn transferrable college credits. Kingdom Life University is accredited with
Transworld Accrediting Commission International, with over 1,100 Christian colleges and universities.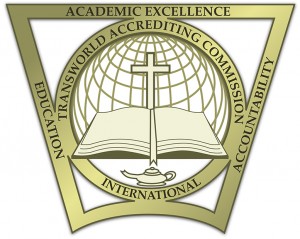 http://transworldaccrediting.com

"Training and Empowering Nationals for Remote Village Evangelism & Pastoral Care"
KINGDOM LIFE UNIVERSITY offers Nationals the opportunity to host a KLU Missions Campus with systematic Bible study through anointed audio teachings. The Bible lessons are for the purpose of raising up Nationals to reach those who have never heard the Gospel and for training pastors to disciple new converts in their nation. The Missions program offers certificate and diploma studies. The Missions program is non-accredited. It is funded by Action Evangelism, at no cost to the Nationals for the materials.
KLU does not fund the purchase of land or building programs, pay salaries, classroom rent, printing costs, room or board for students, graduation events or any other costs in operating a satellite Missions campus.
Do you believe God is calling you to oversee a Missions Campus? If you meet the requirements, you may apply as a Missions Director in your nation. We appoint multiple Directors in each nation, to raise up as many laborers as possible for the Harvest.
We look forward to working with you to reach your nation for Christ. Kingdom come... God's will be done!